---
Character Information
Name: Lady Cho
Alias: The Artist Formerly Known As Cho
Age: 20 (Current)
Birthday: August 17th
Gender: Female
Blood Type: A+
Appearence
Height: 5' 6''
Weight: 117 lbs
Hair Color: Blonde
Eye Color: Viridian

Statistics

Status: Alive
Occupation: Teacher/Model
Affiliation: Osaka Nae Academy
Team(s): Class B
Quirk: Fiber Master
Stats
Strength: 3/20
Agility: 13/20
Speed: 5/20
Toughness: 20/20
Intelligence: 10/20
Quirk Control: 16/20
Character Description
Cascading locks of golden blond are evanescent behind the elegant figure of the idol. With smooth, creamy skin of tan, her appearance is virtually flawless - concealed in ambient bouts of make-up and stylish creations of cloth. There's a generous pink on her lips, amplifying the state of her mouth into a more plump, firm kiss. To maintain her 'casual' job as teacher, she wears a respectable pair of glasses on her nose, concealing her radiant eyes of verdant green from the rest of the world.
Last edited by iVix on Tue Oct 03, 2017 4:49 pm; edited 1 time in total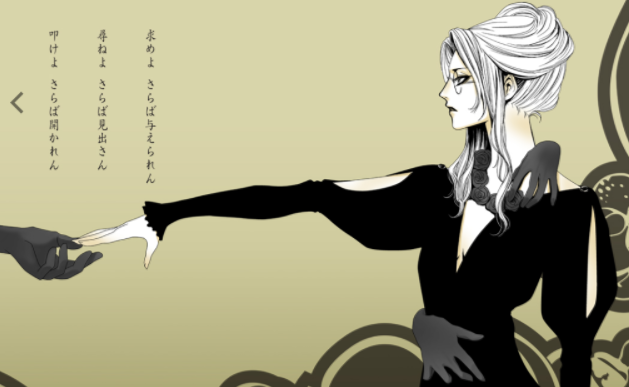 Story
"My clothing will be enough to heal the world."

That was a girl's dream in the bowels of Osaka Nae Academy, the redesigns of the school's uniform as elaborate as the night's sky covered in stars. Each time she'd present one to her fellow classmates, their days brightened. Their performances improved. Their minds, stimulated. They weren't aware of the true impact that the young Cho performed upon them - all it took was a fresh set of clothes from her own, specialized Quirk. One that allowed the body to feel fantastic and to perform at its very best. Thus, her performances in Osaka followed her all of the way to graduation, where her real challenges would begin. A Pro Heroine in the real world.
*If the Shoe Fits...
... But in the real world, it took more than optimism to stop the tyranny of villains.

Something that Cho would learn the hard way -- being within the streets of Osaka and Tokyo only seemed to part ways for her to meet bodily harm. As one who only wished to make the world smile, she couldn't handle the violence that sprouted from villains and their acts against the innocents of Japan's cities. After a particularly nasty wound that hospitalized her for half a year, Cho suffered a mental breakdown - swearing to never arise as a Pro-Heroine again.

Concealing her horrific wound, she'd join the fashion and model industry, utilizing her talents in a different way. Every now and then, she'd answer the call of help from innocent citizens - taking down villains that would particularly attack women or children. Because of the spotlight constantly on her and her reputation for rescuing the meek, little, and mild, she is extremely beloved in Osaka and Tokyo alike. Her face is utilized as a feature for many magazines, advertisements, and commercials, and she models many of her own, fashionable creations on the catwalk.
Last edited by iVix on Mon Oct 09, 2017 11:33 am; edited 3 times in total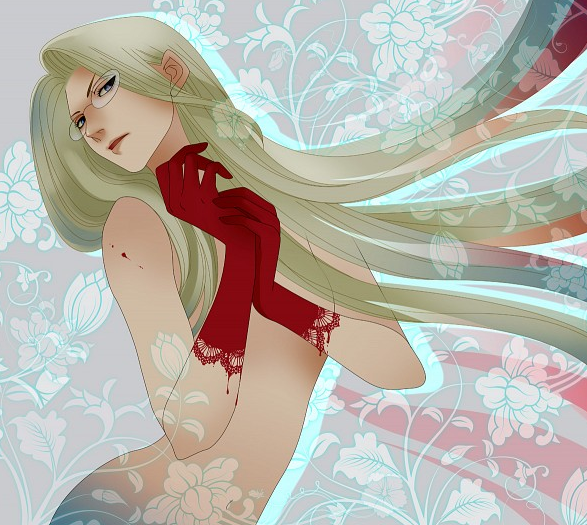 Quirk Data
Name: Fiber Master
Type: Emitter
Range: Medium

Description
This peculiar Quirk allows for Cho to control any sort of textile, freely. Targets are unable to resist its power so long as they are wearing clothes, even though stronger foes can react to it. Cho can also unravel parts of her own clothes and use them as restraints, as well as manipulate allies' clothing in order to assist them on evasive maneuvers or shielding.
Drawback(s):
The strength of Fiber Master is determined by the quality of the clothing. Denim is the easiest to manipulate, while Sweatpant material is the hardest.
Current Limitation(s):
???
Named Techniques
Technique Name:
The Blossoming of the Skirt
Description:
The dress of Cho will unravel into a plethora of individualized strings - sharpening into thin, knife-like entities that will assault an enemy in a multitude of attacks.
Last edited by iVix on Mon Oct 09, 2017 11:34 am; edited 1 time in total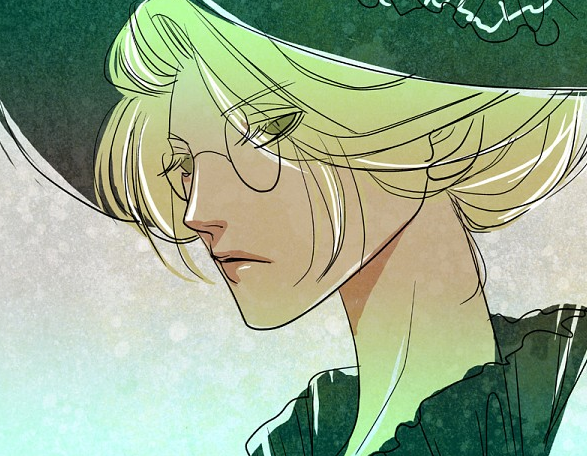 Inventory


Tablet Projection - 3D Galaxy X Samsmung Model

Crochet needle and yarn

Make up kit and hand mirror

Equipment
*Costume Name
Description
Costume description Here
*Cho'gath's Fan
A delicate, dainty fan that is considered a 'controlled rod' when it comes to Cho's Quirk. It allows her to focus and have a precise direction when activating her Quirk's ability.
Tool/Equipment description here


Similar topics
---
Permissions in this forum:
You
cannot
reply to topics in this forum