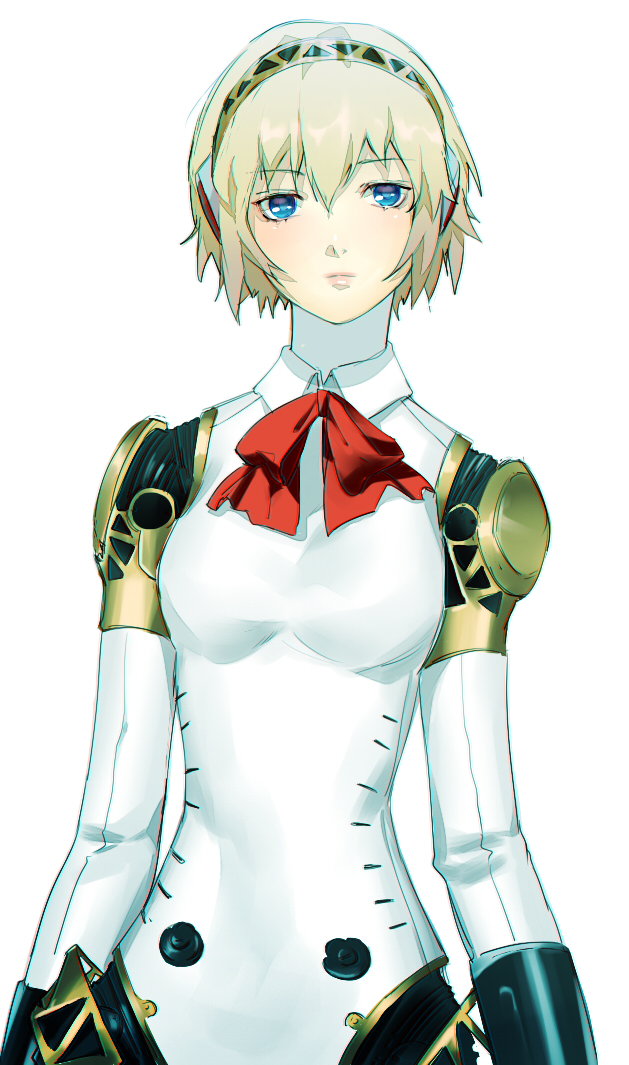 ---
Character Information
Name:
Android 144
Alias:
Android 144
Age:
18 (Human) 3 (Android)
(Current)
Birthday:
Human 25/12/XXXX. Android 14/04/XXXX
Gender:
Female
Blood Type:
None
Appearence
Height:
6'1
Weight:
140K
Hair Color:
Blonde
Eye Color:
Cyan
Statistics
Status:
Active
Occupation:
Senior 'Student'
Affiliation:
Yokohama Academy
Team(s):
None
Quirk:
Limiter
Character Description
A tall stiff Robot. They have short yellow hair and glowing cyan eyes. When not wearing the uniform, their body is exposed to mechanical parts. The center of their chest contains a glowing core. Their legs and arms are able to shift into weapons and morph in general. They are usually monotone in expression and their movements. They are apart of the Student Council.  
Story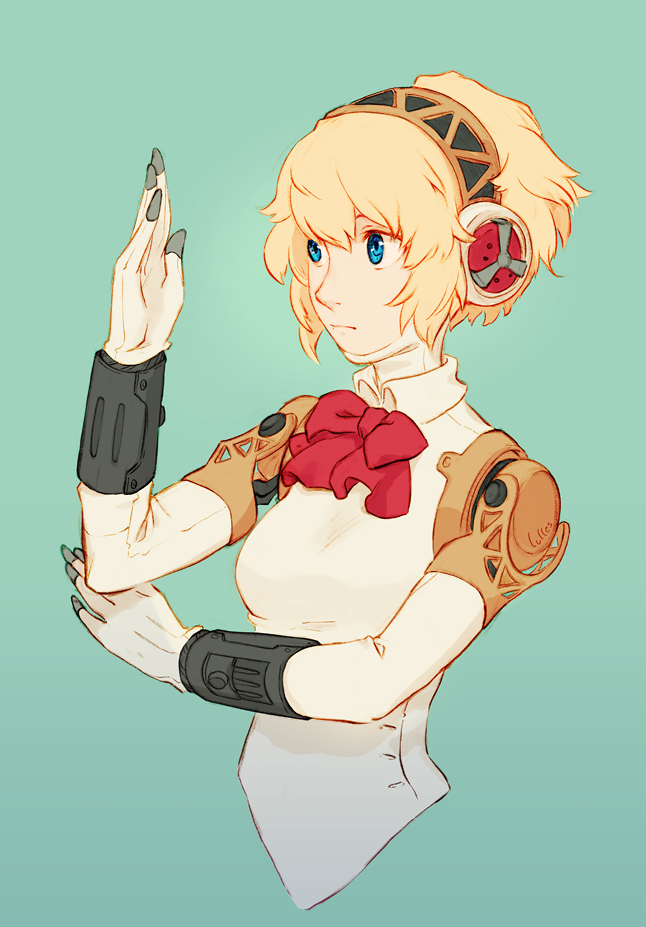 A child who suffered in a life-threatening incident with a villain that involved her death and the complete annihilation of her body..However half of her Brain and Heart were found by a Genius Hero Scientist at the scene who managed to preserve the living tissue and re-activate the organs in their half state by infusing super-human technology. The Genius Scientist began to build an Android Body for the half living Heart and Brain.

This Android Body would become The Ultimate Villain Destroyer. Built the idea for the girl to achieve the dream of 'Hero' to defeat Villains who were so dangerous that 'extreme' measures were to be in place. After 1 year of building the body, the Scientist had activated the Android for the first time with the Cybernetic Brain and Heart attached. Re-awakening the girl. However she had no memory of her old self, and seemingly lacked all the emotions and was a complete blank slate of a human. A baby born into this new world.

The Android was appointed to Yokohama Academy into the General Studies. This was during her first year of 'learning'. It was here where she met Niju Tikan. They became friends and together helped 144 understand the world, the life of people, students and the Hero life. During her years of learning 144 was offered multiple times to have a real name, to which she has refused. To even go to U.A to learn how to become the ultimate Hero, but refuse. As it meant abandoning the new friends she had acquired with the help of Niju. Joining Niju as they transfer to the Hero course, they begin their 3rd year designating themselves as a 'Robot' for testing and practical uses. They have plenty to learn and continue to adapt to the world around them and join the Student Council with Niju Tikan.  
Last edited by Kiss on Mon May 14, 2018 4:25 am; edited 2 times in total
Quirk Data
Name:
Limiter
Type:
Transformation
Range:
Personal
Description
The User of the quirk is able to generate an infinite amount of energy. However is forcibly limited to what they are able to handle in percentages. They can control and manipulate their own energy.
Drawback(s):
Turn off my Pain Inhibitors
Current Limitation(s):
None
Named Techniques
Technique Name:
Final Core X Percent
Description:
The User generates their infinite energy and transfers it into their hands, firing a beam of energy at whatever percentage level they choose to extract.

---
Permissions in this forum:
You
cannot
reply to topics in this forum